Coronavirus Updates: Cases in South Africa hit the double-digits as 6 new cases have now been confirmed by Minister of Health (Picture)
Coronavirus cases in SA hit the double-digits as 6 new cases have now been confirmed. This brings total to 13. Further, not just limited to Italy group anymore.
According to reports more new cases of this deadly coronavirus was discovered barely few days the a man from Italy arrived the country with his wife.
According to the information from the ministry of health, the new cases is a 33 year old woman who had just returned back form Italy and also a 34 year old and his 33 year old wife who traveled to Germany and returned back to the country on 9th of March 2020.
Also one of the patients is 41 year old man who returned back from Portugal in 7th of March 2020.
With new confirmed cases bringing the total of infected persons to 13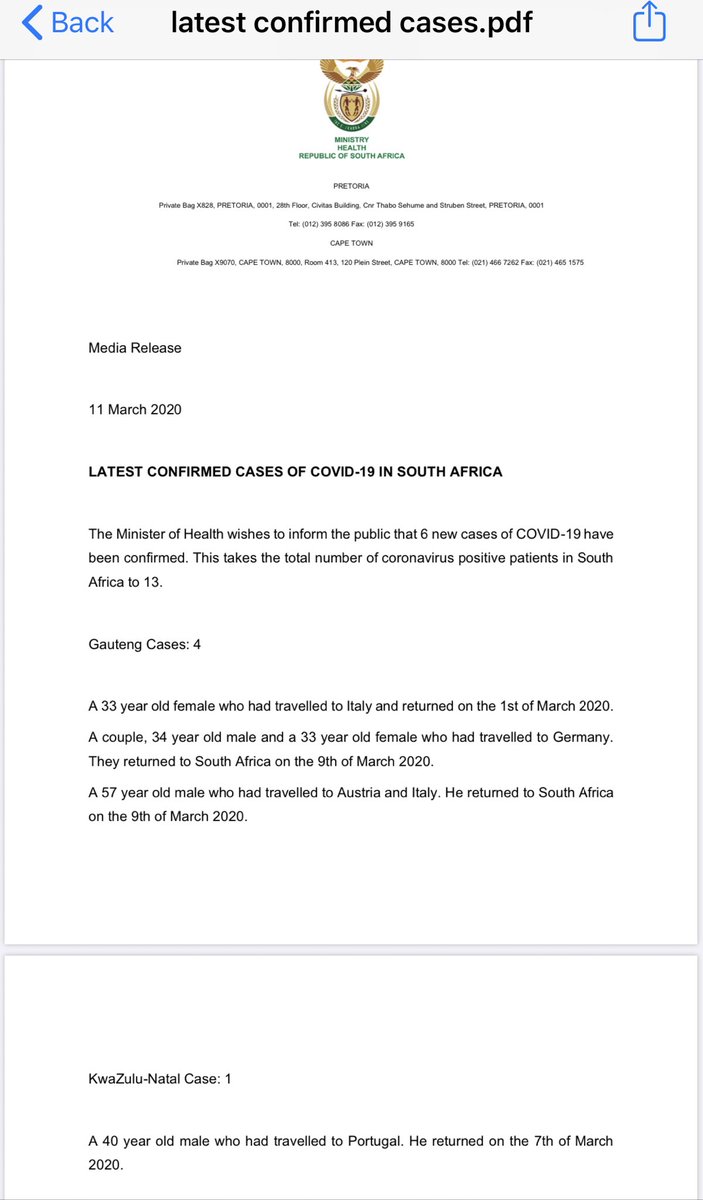 Two South Africans who were aboard the coronavirus-hit Diamond Princess cruise ship in Japan have tested negative for the coronavirus and will soon return to their country, the government said in a separate statement.
South African officials also have secured an aircraft to evacuate South African citizens in Wuhan, the epicenter of the outbreak that has killed more than 3,000 people, mostly in mainland China.
AMAPIANO MUSIC OF THE WEEK
AMAPIANO VIDEO OF THE WEEK
---
---