Husband gets angry with wife after Father In-law bought his Daughter an expensive car without consultingHim
A young lady in her 20s who is married to her husband who to is 31 has shared her problem with us, her story is the type that demands individual advice.
According to her she said that her father gifted her an expensive car so that she can't use public transport but the problem with the gift is that her husband feels offended because he thought that his father in-law would have askd him first before buying the car and now he is  not accepting the gift from her father since he was not properly informed before gifting it to his wife.
She said that she is already conflicted with the issue since she does not want  to cause a rift in her marriage.
I think this Father in law is wrong to buy his Daughter a car without consulting with her Husband, I would return the car to keep peace in my marriage.
What would you do?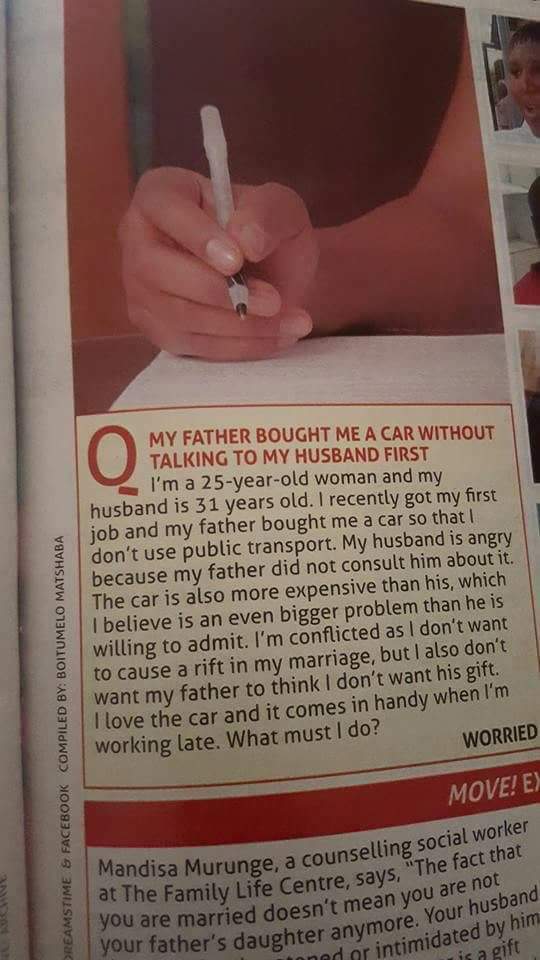 AMAPIANO MUSIC OF THE WEEK
AMAPIANO VIDEO OF THE WEEK
---
---