"I hate guys who don't have respect for women and men who thinks that everyone is here just for sex" – lady feels she is sexually harassed after this man asked her for it
Must men tell you  if they want sex or relationship and when they tell the truth they are always disrespectful that's how some ladies think about it.
Here She wanted to play the victim. When a person says sorry why going on and on ranting on the poor guy. Men are like carnivores animals, they hunt. So imagine being crucified for exercising your nature.
This lady in this write up has this chat with a guy who was asking for what only him knows but the lady took the whole thing differently thinking that he was asking for sex. read down.
"I hate guys who don't have respect for women I hate people who thinks that everyone is here just for sex." she said
"Yini don't we deserve love thina ngabanye, are we just toys for boys to just sleep with us ahhh??? Is that why it's easy for them to rape us." she said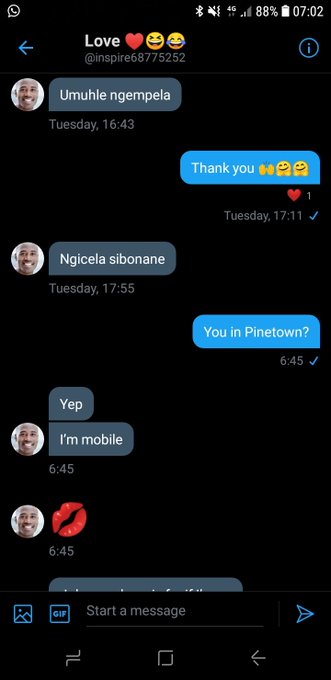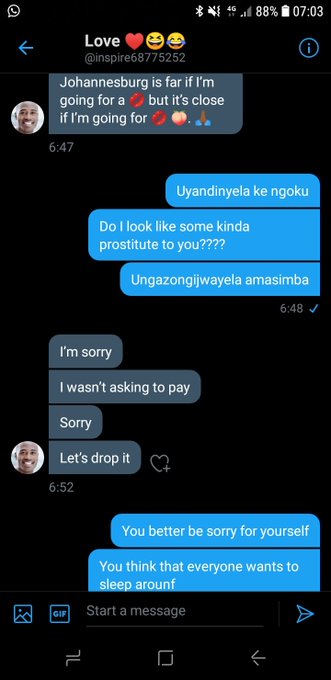 AMAPIANO MUSIC OF THE WEEK
AMAPIANO VIDEO OF THE WEEK
---
---