Residents west of Pretoria are fed-up after yet another water cut, Thousands of residents are affected.
The residents of  Pretoria has been fed up after another water cut which has rendered thousands of residents living in the city affected.
According to reports, the people in Ward 61 Councillor, Farouk Essop says city of Tshwane officials.
"Have been unable to give me any explanation as to why the entire area is again without water, The reservoir is completely dry, we also believe the Atteridgeville supply is down.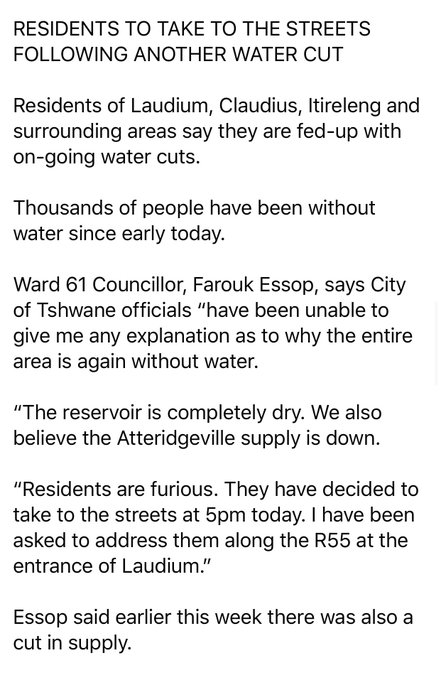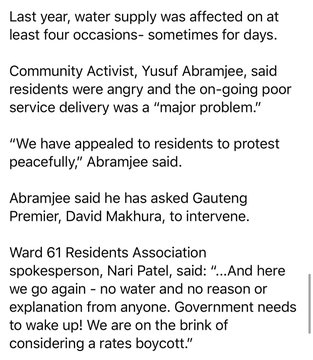 He said they have appealed to the residents to protest peacefully and also asked Gauteng Premier David Makhura to intervene.
AMAPIANO MUSIC OF THE WEEK
AMAPIANO VIDEO OF THE WEEK
---
---