RIP Vuyo floods the social media as Kaybee Molotsi, the woman who's charged to court for the murder of his boyfriend is freed
This is a screenshot of a Facebook post by Kaybee Molotsi the woman who's out on bail for the murder (mistake according to her) of her boyfriend Vuyo.
Does this person sound remorseful? It's time we face the truth, laws were designed for women.
READ ALSO: Meet Kaybee Molotsi, the lady that stabbed her boyfriend Vuyo on Saturday and said it was a mistake (Pictures)
Right here is Vuyo he was stabbed and killed by his girlfriend Kabelo Molotsi, (Kaybee Molotsi) on Facebook, a first year student last saturday and said it was a mistake.
Kabelo has been freed in court after she was charged for the allege murder of Vuyo whis her boyfriend on Saturday.
But the shocking part of this whole issue is that the lady does sound remoursful over what she did, she is still saying and expressing how much she will the miss her late boyfriend who she used her bloody hands and end his life.
According to sources close to us, the  young lady claimed in the court that her actions and the eventual murder of her boyfriend was an act of mistake.
What do you think about this  whole story, was the court right when they released her on bail and does Vuyo had to die like a ram butchered by his wicked Kabelo who is not feeling remorseful over what she did.
Please drop your comment below the comment box and share to your loved ones  
More details soon!!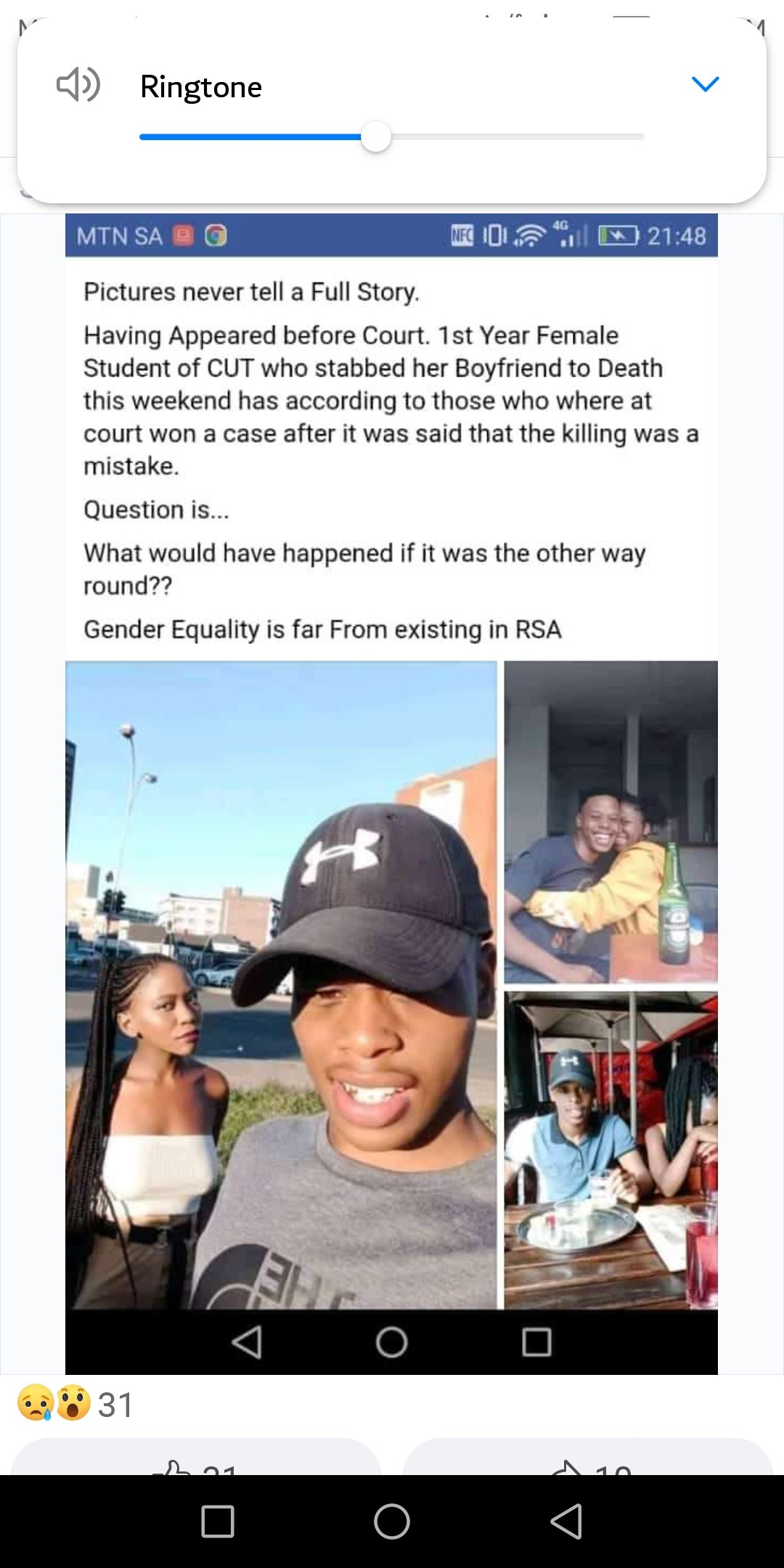 AMAPIANO MUSIC OF THE WEEK
AMAPIANO VIDEO OF THE WEEK
---
---